Domaine de la Vougeraie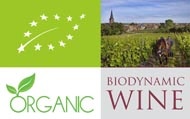 Officially founded in 1999, created from the union of the best vineyard acquired by legendary Boisset family. The concept was to create a single banner that represented the philosophy of excellence.
With nearly 40 Ha of vineyards and over 30 appellations, including 6 Grand Cru, this is one Burgundy's leading Estate.
From Day one, the winery strictly uses organic and Biodynamic farming with the utmost care. But the most striking feature of La Vougeraie is their insistence on low yields, which is apparent in wines of richness, depth and real class.
This is Burgundy at its finest.