Valdicava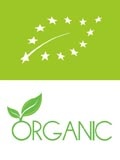 Valdicava is located on the slopes of Montosoli, Montalcino's most renowned site. The style is for Brunello of real weight, power and richness. It is a wine completely based on great soil and climate, not to mention fabulous viticulture from owner Vincenzo Abbruzzese.
Because of their massive concentration and structure, the wines improve for decades, as this vertical selection will attest.
Valdicava's single vineyard Brunello di Montalcino 'Madonna del Piano' is one of the greatest Wine of Italy, superb with finesse and depth.