Domaine Michel et Stephane Ogier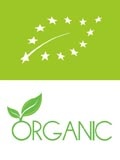 One of the greatest producers of the Cote Rotie, the estate remains a family affair. For years, the Ogiers sold their grapes to Guigal and Chapoutier. In the 1980's they began to produce their own wine. Stephane started working along his father in 1997 before taking the helm in 2003.
Stephane studied in Beaune for five years and it is clear the influence that Burgundy has had on his style of wines. He believes in the importance of 'Crus' within Cote Rotie and vinification of individual plots, adding wines considerable finesse.
Much of his success however is not due to the brilliance of his wines from Cote Rotie, rather to his exploration and development of long ignored area of Vin de Pays in the Northern Rhone like 'La Rosine'.